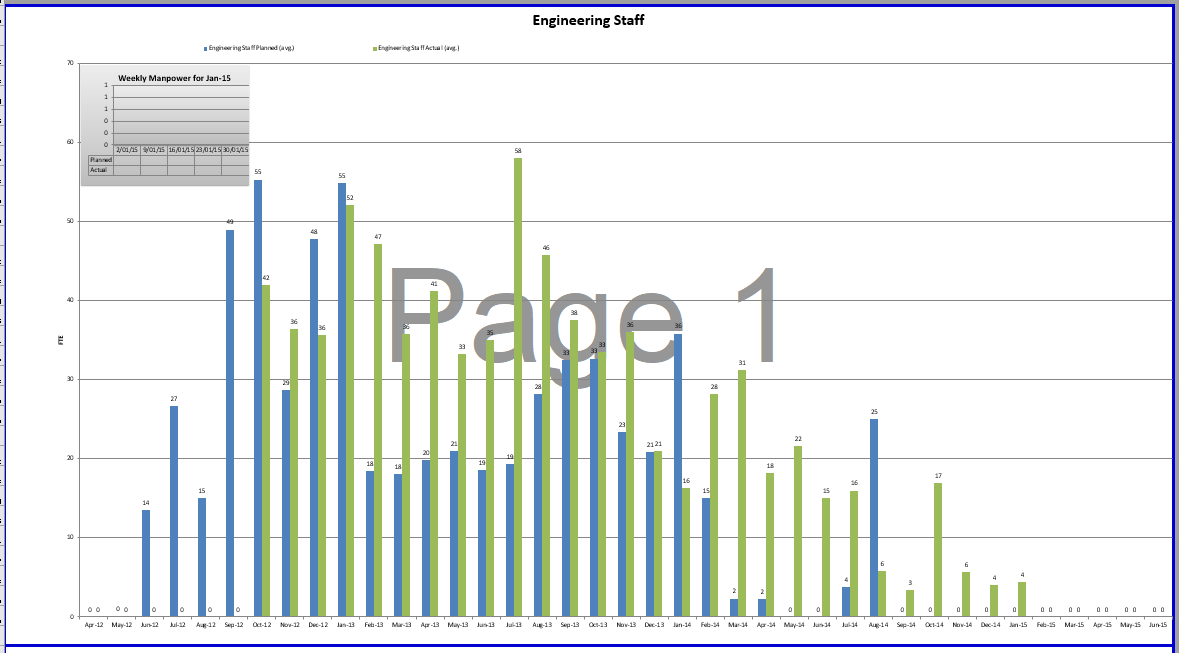 Almost all leaders in many services organizations are striving to run successful, profitable businesses capable of growing and attracting the very best clients and projects. What are you doing now as a leader of your company?
Lace up your boots and follow me through this article for full understanding of how to achieve value for money for your company and clients.
Many project management service companies already believe that they have good project control systems in place and that they are able to deliver all of their projects profitably with schedule. But it is still common for project management teams to suffer the shock realizing that the projects they have been delivering are turning out to be unprofitable and making project sponsors unhappy.
Does that sound familiar to you mate? Or do you already have the necessary business insight (what I called project magic) needed to be able to predict your expected project result at any phase in your project lifecycle?
If you do, then you are one of the lucky ones who can foresee potential project risks and make changes in your execution before it is too late and your projects ends in disaster.
Many companies are still operating in blind mode
It might interest and shock you, but there are still a lot of project services companies who are managing their business 'blind' because they lack the necessary insight and tools needed to remain competitive in this modern business world. For many project services companies, the only thing they have is retrospective data which is a couple of weeks or months old. But without having any foresight of what is ahead, it will always be too late before you are ready to make the necessary changes to turn a failing project from failure to profit.
The magic of increasing profitability is to understand the Key Performance Indicators (KPIs) that your company uses to measure performance and this is key to success. Besides managing your clients and the people who execute your services, managing the projects your people deliver is the central success criteria in any well-structured service company.
So how do you improve project control and profitability in a PS Firm?
Profitable projects are the cornerstone of project services companies. That is what will make or unmake your business. Project profitability represents the profit margin on your projects and is extremely important especially on fixed-price projects, where project overruns can hit your bottom-line directly.
Similarly project write-offs will result in billable hours that are written off and not invoiced to the client and therefore resulting in huge loss for the company. If this is how you are operating, then closely monitoring the margin of your fixed-price projects is crucial for your overall profitability.
Having good project control apps and tools can help you to increase project profitability and decrease project write offs. How? By giving you actual real-time project control (not retrospective) and business insight allowing you to make important fact, based on decisions that will positively impact your project.
Below are some tricks that can help you to improve project and profitability:
Clarify your project baseline
Always make sure to set up your project in a structured way to assist you to manage the project effectively from the initiation stage to completion. Ensure that the scope is set and reflected in a solid baseline budget for the project as your control point for costs monitoring it from time to time.
All projects should include a baseline budget as this shows your estimate at the time of signing the contract. It is very important for project managers to go the extra mile to calculate a separate working budget in addition to their baseline budget to handle the true expected costs instead of the contracted value only.
Keep your project cost under control
The most important aspect of managing project is being able to control your cost and resources throughout your project critically tracking cost control against your baseline budget. From expect project control is all about controlling the actual cost against the estimated costs in the set baseline budget. As the project leader you need to ensure that the right resources (with the right cost or billing rates) are available and lock them to the project (that's the key). You also need to be able to have control and proper information over all project costs, e. g. working time, expenses and purchases, at an ongoing basis to ensure cost control. A major part of controlling project costs relates to hours spent, and it is the project manager responsibility to ensure that hours spent working on the project are within the agreed budget and monitoring step by step progress of activities keeping an eye on the little things.
You should also make sure that your client is invoiced on time so that you can positively impact your cash-flow and maximize the revenue being invoiced to the client by having complete and actual project entries.
Keep track of your scope
It is the project manager's duty to manage all change requests to prevent reduced project profitability. Management of change process should be simple and precise and should be followed along the phases of the project.  Everything you or your team do which was not part of the original scope (baseline budget) will lead to additional unplanned effort from your team for which you will not get paid in fixed price projects. The result of this is that you will negatively impact your project profitability margin. Proactive change management methodology is paramount and having an up to date Estimation to Completion (ETC) will provide the foundation for change management and readily adapting to an evolved scope.
Be proactive with progress evaluation
You should regularly evaluate your projects progress in relation to your baseline budget to predict and prevent overruns and delays. By managing your projects upcoming costs using estimation to completion (ETC) and adding actual costs as they occur along the project phase, you can get a total view of what your costs will be at project completion, which you can then compare to your baseline budget. Assessing the estimated time to completion in this way enables you to proactively adjust your project plans before it is too late. You can use a Resource Planning Solution to ensure that project managers update the resource plans on an ongoing basis, so that you can always see the latest estimate on ETC.
Having better visibility over all of your projects will lead to smarter decisions being made. By using the right tools and apps to manage your project service company, you can ensure your results are always what you have expected.
Good luck.
Written by: Ishmael Ansah